Has the Pandemic kept your car parked?
June 01, 2021
When Coronavirus restrictions were announced, many people reduced driving to essential errands and abandoned their work commute. This inactivity didn't do your car any favors, especially if you put off regular maintenance.
Cars need regular driving and maintenance to stay in peak condition. Here are 7 things to do before getting your car back on the road.

1. Check under the hood
Check all fluid levels: oil, radiator fluid, transmission fluid, power steering fluid, brake fluid, windshield washer fluid, and fill as necessary. Look under the car for any sign of fluid leaks.
Visually inspect under the hood. Look for cracked or damaged belts and hoses, rodent nests, and chewed or frayed wires. Check the air filter for excessive debris or damage from rodents and change if dirty. Check windshield wiper blades and replace if needed.
2. Check tires
Inspect all tires for cracks, oxidation, bulges, or anything that could lead to failure. Check tire pressure and inflate if necessary. Tires that remain stationary for long periods can develop flat spots. If your tires are deteriorated or have flat spots, replace them.
3. Check battery
If you left the battery in the car with a trickle charger, it should be ready to go. If you removed the battery for storage, or left it in the vehicle, the voltage needs to be checked. If it's less than 12 volts, the battery needs to be charged.
Check the battery terminals for proper connection and corrosion. Clean and tighten battery cable terminals as needed.
4. Start the car and let idle
Once you've checked all the fluids, hoses, tires, and battery, it is time to start the engine. When the engine is running, let it warm up before attempting to drive it or revving the engine. Give it a few minutes to let the engine return to normal idle speed naturally.
While the motor is running, look for black smoke, white smoke, fluid leaks, or anything else out of the ordinary. If you see any of these warning signs, turn off the engine and get in touch with your local BG shop.
5. Check your brakes
Before driving, press the brake pedal. Feel for sponginess or lack of resistance when depressing the pedal. Does the pedal return to normal position? If you have any of these problems, have a professional check your brakes.
Whether the brakes need repairs or not, odds are your brake fluid could use replacing. A BG Brake Service replaces old brake fluid with fresh new brake fluid and a conditioner that will maximize brake fluid performance.
6. Go for a drive and get an oil change
If everything checks out, take your car for a drive and stop at your local BG Shop for the BG Engine Performance Service and an oil change. This service provides a deep cleaning of the vital systems in your engine.
7. Clean it up
After weeks or even months of inactivity, your car has likely accumulated a coat of dust and other debris. Take care not to use a cloth or brush on this grime which can scratch the paint. Thoroughly rinse with plain water before washing with soap. Then wax with a quality product.
Did your vehicle sit in the sun for long stretches? UV radiation can damage headlights and reduce light output by more than 75%. Find a BG shop to have your headlights refreshed with the BG Quick Cure® Headlight Restoration Kit.
Key takeaways
A month-long or year-long interruption in regular vehicle use and maintenance is not necessarily devastating to your vehicle. It does, however, require some special attention to both mechanical and cosmetic needs to get back on the road safely and without damaging your vehicle.
As warmer weather approaches and COVID-19 restrictions loosen, many people will be getting their cars back into regular driving routines. This could cause a backlog of customers at dealerships and independent repair shops. Scheduling your vehicle for deferred maintenance sooner, rather than later, is a good way to avoid long lines and wait times.
Find a BG shop near you!
---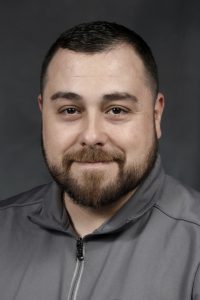 By Tom Probus
Automotive Research Specialist, BG Proving Ground
Tom Probus is an ASE Master Technician and has been ASE Certified for more than 20 years. He joined the BG Proving Ground in 2015, where he helps invent new equipment that keeps BG at the top of the industry.