TECH TALK: How to Keep Your Car Cool in the Summer
April 01, 2021
In this episode of Tech Talk, Jon Hansen discusses keeping your car cool for the summer. Watch the video, or read the transcript below!

Hey guys, I am Jon Hansen, and welcome to Tech Talk.
As summer approaches, so does hot weather. There's a lot of things you can do to keep your car cool during the hot summer. For example, park under a tree, look for the shadiest spot in the parking lot, or even use a windshield shade to keep the inside of your car cool.
The big part of keeping your car cool is using your air conditioning when you are operating your vehicle. If your air conditioning isn't blowing cool for a couple of minutes after you start it, there could be a bigger issue, from needing a recharge or a part replacement. There's a lot of things it could be.
The easiest way to find out is to take it to your local BG Shop and have the professionals check it out.
Until then, stay safe, stay cool, and protect your investment.
---
Related summer content:
Beat the heat with this summer car care guide
BG Guide for Summer Powersports
TECH TALK: What to do if my car overheats
---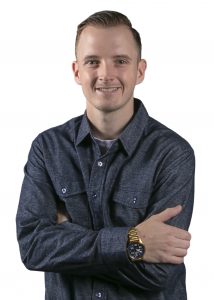 By Jon Hansen
Territory Manager, Kansas BG
Jon works with dealerships as well as independent garages of all types and sizes. He has almost 13 years of technician experience before starting his BG career.
In addition to BG, Jon does freelance writing and photography for multiple magazines on newsstands including Street Trucks Magazine, C10 Builders Magazine, and Tread Magazine.