Which BG Products Can Be Used in My Boat?
August 18, 2021
The arrival of summertime heat means that many folks will be heading to the lake with their watercraft for some fun in the sun. Whether we're talking about fishing, skiing, tubing, or just zooming around on a jet ski, preventive maintenance is a must.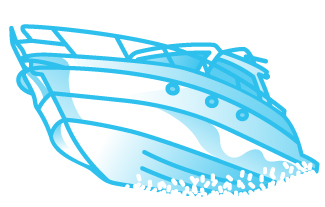 Don't turn what should be a day at the lake making summer memories into a nightmare that you'd like to forget. It's critical that you keep your watercraft operating at peak performance, and there's no better way to do that than to give it some BG love.
I once had a good friend comment about how big a fan he is of BG products, and how he relies on them to keep all of his automobiles in optimal condition. He then stated that he wished BG made products for his boat. I had to stop him right there and tell him all about BG products' effectiveness in watercraft.
Although they are used in different environments, automobiles and watercraft share several commonalities. Oftentimes, a boat engine is the same engine that a person will find in a car. A common misconception in the marine industry is that the name on the bottle of the fluid must match the name on the boat engine. This is simply not true.

Whether you're talking gasoline or diesel, BG Products has engine oils and conditioners appropriate for your watercraft. Furthermore, many people are unaware that BG makes fantastic 2-stroke engine oils as well.
When it comes to fuel, BG has the solution to the challenges that accompany both gasoline and diesel combustion engines. Operating in a wet environment makes the BG line-up of fuel conditioners a must. They will help fend off oxidation and corrosion that can plague the fuel systems of water going vessels.
The lower unit in your typical boat requires the same types of gear oils used in automotive differentials. This makes the BG Ultra-Guard® Full Synthetic Gear Lubricant series of lubricants a perfect fit.
BG Products offers power steering fluids and conditioners for larger boats, in addition to the hydraulic fluids commonly used in power trim applications.
Don't forget to service those trailer bearings with one of BG's grease offerings. Nothing ruins a trip to the lake like being stuck on the side of the highway due to a lack of bearing lubrication. While you're at it, make sure to protect the bulbs in the trailer lights from corrosion by using BG Dielectric Grease.
The list of watercraft applications that BG Products can cover seems endless. Heck, you can even lubricate and protect your fishing reels with BG In-Force!
After explaining all of this to my friend, he was convinced that BG was indeed the right choice for his boat and he is going to request BG products the next time he takes his boat in for service. I advised him that if his service shop only wants to carry OEM fluids, he should tell them, "That ship has sailed!" Then go find a BG shop.
---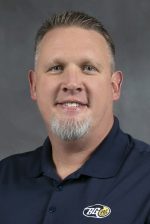 By Andy Berlin
BG Product Technical Service Representative
Andy Berlin has more than 20 years of experience as a chemist and laboratory analyst prior to joining the BG Products, Inc., R&D team as a Product Technical Service Representative. He acts as a technical advisor, helping domestic and international distributors and sales representatives understand BG product chemistry and applications.