221,797 Miles Traveled with the Help of BG MOA
August 05, 2022
William Hagge, of Princeton, Iowa, drives a 2015 Ford F150 which has had 54 BG MOA Engine Services done over the course of 221,797 miles! Mr. Hagge has his truck serviced at a Ford dealership in nearby Davenport.
We recently interviewed Mr. Hagge to see what he thinks about BG MOA, the Lifetime BG Protection Plan, and the importance of regular preventive vehicle maintenance.
---
BG:
What is your philosophy on vehicle maintenance?
Hagge:
Use a dealership or independent shop you trust and use high quality products.
---
BG:
How did you hear about or what convinced you to start getting a BG Engine Service?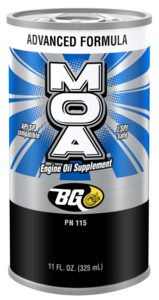 Hagge:
Dan, a Service Manager at my local dealership, Dahl Ford, in Davenport, Iowa, recommended BG services.
---
BG:
What difference has it made to you to have the BG Engine Service versus a regular oil change in the past?
Hagge:
I truly believe the reliability of the motor is much improved with the BG Engine Service compared to a simple oil change. My engine runs cooler, and I am still getting the same gas mileage that I did when I first bought the truck.
---
BG:
What do you like most about the BG Engine Service?
Hagge:
As long as I keep my vehicle serviced, I don't have to worry about it. Not only do the products work for me, but in the unlikely event of a problem, the protection plan has me covered.
---
BG:
What do you like most about the Lifetime BG Protection Plan claim process?
Hagge:
It was completely effortless on my part. My Ford dealer contacted BG with all the documentation, they worked together to solve my problem, and I didn't have to do anything. In all honesty, I was initially skeptical about the protection plan. That said, the Lifetime BG Protection Plan has been amazing. You guys stepped up and took care of my engine claim right away. It was incredible!

I work for a well-known boat manufacturer as a regional sales manager. I know how important customer service is and what a difference it makes to each customer and to the company reputation. I have been so impressed with BG's customer service that I've shared my experience with many of my colleagues. The process has really been a testament to the integrity of both BG products as well as BG, as a company.
---
BG:
Would you recommend the BG Engine Service to friends and family members?
Hagge:
I absolutely recommend BG products and services to people I know. In fact, when my adult daughter visits, I take her car to my dealership and have them do the 30,000-mile services. It gives me peace of mind to have her car serviced with BG products.
---
BG:
Do you use any other BG services?
Hagge:
Yes, I do. In addition to the BG Engine Service, I have all the fluids replaced and automotive systems serviced every 30,000 miles.
---
BG:
Have you had BG services performed on any other vehicles in addition to the Ford F150?
Hagge:
Including my current truck, I have two personal vehicles that I have used BG products and services on for more than 10 years and a combined total of approximately 470,000 miles! Over this time period, I have had very few major repairs. After doing the math of comparing the costs of services to the average dollar amounts of major repairs, I'm winning!
---
Just like Mr. Hagge said it was effortless on his part, we took care of his engine claim right away. I would like to thank Courtesy Claims Management for their courteous, friendly, and prompt efforts on every claim, every time!
---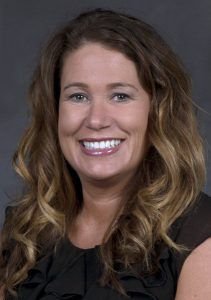 Mary Augustine, BG Customer Retention Manager Mary manages Courtesy Claims and all of the BG retention and loyalty programs. She has worked in a claims related field for over 20 years, with a background in Sociology/Criminology and experience in Special Investigations and Law.
---