Is BG customer loyalty even bigger in Texas?
June 06, 2022
Customer loyalty looks different to everyone. For one of our loyal BG customers in Houston, Texas, it's big.
BG recently came across a loyal customer by the name of Basilio Lakas, who had his first BG Engine Service on his 2012 Dodge Ram with only 2,460 miles on the odometer.
Since 2013, Lakas continued to maintain his engine with BG Products through Upland Automotive.
Lakas, pleased with his automotive maintenance choices and equally impressed with a company that stands behind their products, said "I trust and believe in BG Products. Having a vehicle serviced regularly with a trusted product is important to me, as I am out inspecting bridges all over Texas."
Shakil Sheikh with Upland Automotive has known Mr. Lakas for years and has recommended BG Advanced Formula MOA with every oil change.
I interviewed Mr. Sheikh to learn a bit more about the relationship between his shop and their loyal customer.
---
Mary: How did you convince Mr. Lakas to properly maintain his vehicle with BG Products?
Sheikh: Mr. Lakas has been one of our loyal customers for a very long time. He is someone we have been able to cultivate a relationship with, that is built around trust and doing absolutely everything necessary to properly maintain his vehicles.
Consequently, when we first sold him on BG, we did so believing that this product would ensure longevity in his vehicle and help protect it. Mr. Lakas became a believer after experiencing the difference in performance and longevity. He would remind us to put BG in his vehicle.
---
Mary: Tell us about Mr. Lakas, his vehicles, and his overall loyalty to your shop.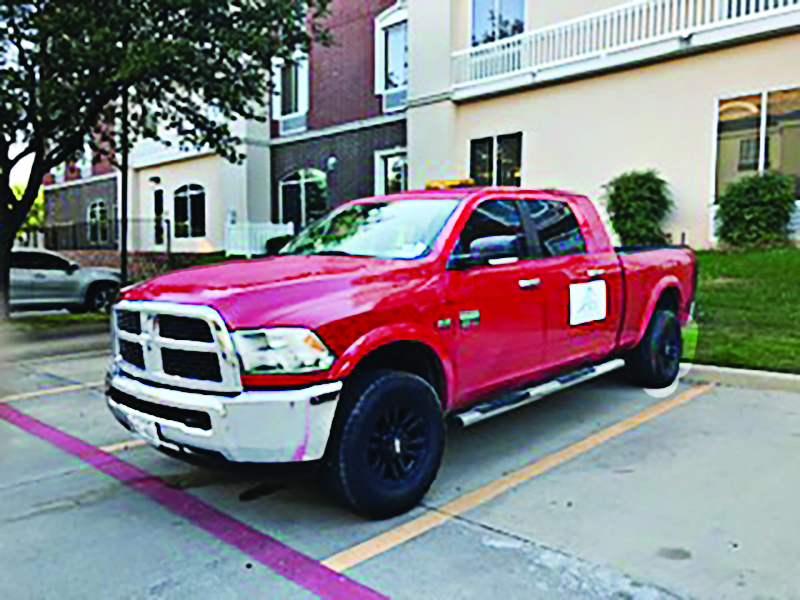 Sheikh: Mr. Lakas works at an engineering firm that inspects bridges all over Texas and he's been our customer for over 20 years. In addition to bringing in the truck that he uses in vehicle inspections, he has also brought all of his neighbors', friends', colleagues' and family's personal vehicles to us.
Mr. Lakas's loyalty has exponentially helped Upland Automotive throughout the years, and another thing to note is that ALL those vehicles have been serviced with BG.
---
Mary: Mr. Lakas recently had a claim on his 2012 Dodge Ram, tell us about it.
Sheikh: Mr. Lakas came to us regarding a sound coming from his engine and wanted us to take a look at it. We found that there was an issue with the hydraulic lifters and the camshaft, as well as a few other things.
We contacted BG about a possible claim. We were able to get started with that and it was a smooth and easy process. All that was needed was service history as well as minimal vehicle information. The entire process was a lot easier than expected and exponentially more simplified as compared to other warranty companies.
---
Mary: How long have you been selling BG Products?
Sheikh: We have been selling BG at this shop for 11 years now. What we really like is the noticeable difference from the use of BG Products in the performance of our vehicles.
Additionally, once our customers experience driving their cars—as if they were new for the first time since purchasing them—they are more open to and invested in the consistent use of BG Products at least with every oil change. BG also offers a lot of material for our customers to become educated about the product itself.
---
Mary: Talk to us about the importance of maintaining your vehicle with BG Products.
Sheikh: This claim is the perfect example of the importance of maintaining your vehicle with BG. There were over 183,000 miles on this vehicle and no extended warranty goes that high on coverage.
A simple can of BG Advanced Formula MOA with every oil change can get you up to $4,000 coverage towards a repair. What's nice is that this customer who has multiple vehicles calls up and states that whatever is due with the BG products, we do it while this vehicle is there.
---
It takes a strong relationship with a BG Rep to deliver stellar BG service to customers. I spoke with Mr. Sheik's BG Rep, Alan Rosenblum. Here's what he had to say: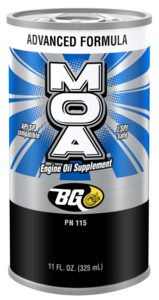 "When I took over Upland Automotive, they sold a couple of services per month with one to two cans of BG Advanced Formula MOA. In building a relationship with the owner Mr. Shakil Sheikh and the employees, and performing smoke and burn demos on BG Advanced Formula MOA, BG EPR, and BG 44K, sales started rising significantly. The relations with Mr. Sheikh now are terrific and they are all big proponents of BG!"
What a story! If you have a loyal customer and would like us to interview them, please contact me at maugustine@courtestyclaims.com.
I will leave you with this quote from Mr. Lakas: "Trusting your technician and the recommendation to service my vehicle was a great decision." I guess loyalty really is big in Texas!